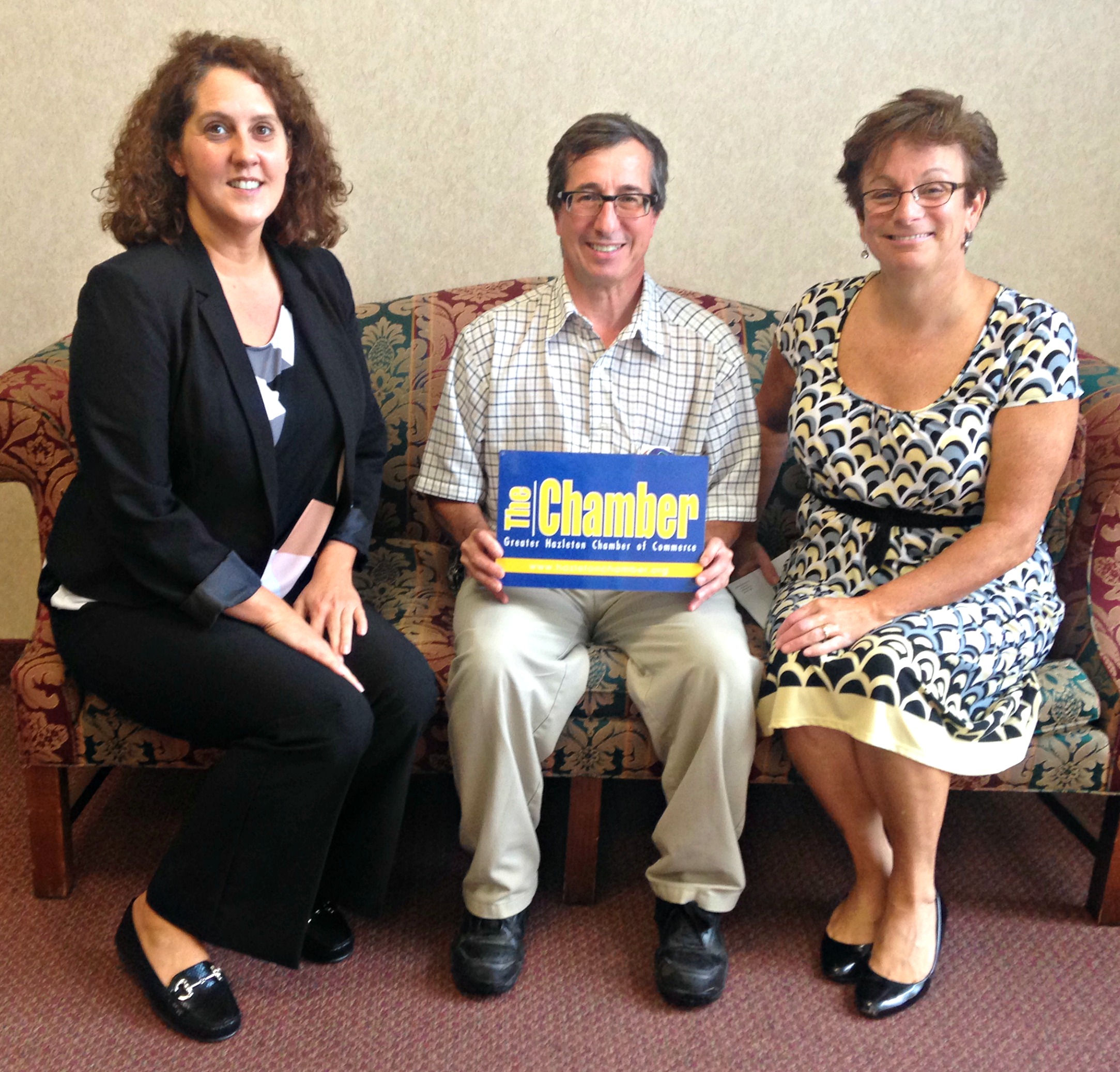 The Greater Hazleton Chamber of Commerce is kicking off October as Chamber of Commerce Month, and in doing so, they are holding an event to recognize several long-standing members who are celebrating a special anniversary with the organization in 2016. The 2nd Annual Anniversary Membership Celebration will take place on Thursday, October 6th. In addition to the businesses being recognized, as well as their employees, the entire Chamber membership is invited to attend. During this mixer-style event, each business will be recognized during a brief program and will also receive a gift from the Chamber. Everyone will enjoy complimentary hors d' oeuvres, beer & wine.
"October's celebration of Chamber of Commerce Month, is the perfect opportunity to recognize local businesses who are celebrating a milestone anniversary with us in 2016. These businesses are the fabric of the Greater Hazleton Chamber of Commerce and we are grateful to our sponsors for providing the opportunity to recognize these members at this event." explains Donna Barna, Greater Hazleton Chamber of Commerce Chairman.
Chamber Member Businesses celebrating a special anniversary in 2016 include and being recognized at this event include: 75 YEARS, Snyder & Clemente; 60 YEARS, CAN DO Inc; 55 YEARS, Lloyd & Associates LLC; 50 YEARS, Butler Enterprises Inc, Fairway Motors Inc, Bemis Company Inc, A to S Metals Inc, Highway Equipment & Supply Co, Benjamin Real Estate; 45 YEARS, PQ Express Inc, Bognet Inc; 40 YEARS, Fellin's Jewelers, Thomas Kitchens, Zenier's Automotive, Rosenn Jenkins & Greenwald LLP
McDonald's, Pelly Dental Inc PC, United American Security; 35 YEARS, Ehrlich, Century 21 Bernstein Real Estate Co; 30 YEARS, Citizen Publishing Co, Mountain View Real Estate LLC, Lehigh Valley Hospital – Hazleton, Luzerne County Community College-Hazleton; 25 YEARS, D'Angelo Dental, Visintainer Nursery, Jack Williams Tire & Auto, Banyas Dental, Fritzingertown Senior Living, Sign Spot, Mtn City Health & Rehabilitation Center Greater Hazleton Philharmonic Society; 20 YEARS, Hutchison Construction LLC, Singley Welding & Fabricating, Giant Food Stores LLC John Diana Insurance, Bonanza Steakhouse, PenTeleData, Hazleton Careerlink, BB&T, T J McGeehan Sales & Service.
The 2nd Annual Anniversary Membership Celebration is being sponsored by Bemis Company Inc, Residence Inn by Marriott, Hampton Inn and Fairfield Inn by Marriott. The event will take place on Thursday, October 6th from 5 pm to 7 pm and is being hosted by Carmen's Country Inn & Gardens. It is free to attend, but reservations are required by registering on the Chamber's online calendar at www.hazletonchamber.org or by contacting the Chamber at 455-1509 or . For all upcoming Chamber and community events visit their website.
Pictured in the photo from left is: Toni Ruggerio, Residence Inn/Hampton Inn/Fairfield Inn, event sponsor; Bob Caccese, Bemis Company Inc and Mary Malone, Greater Hazleton Chamber of Commerce.