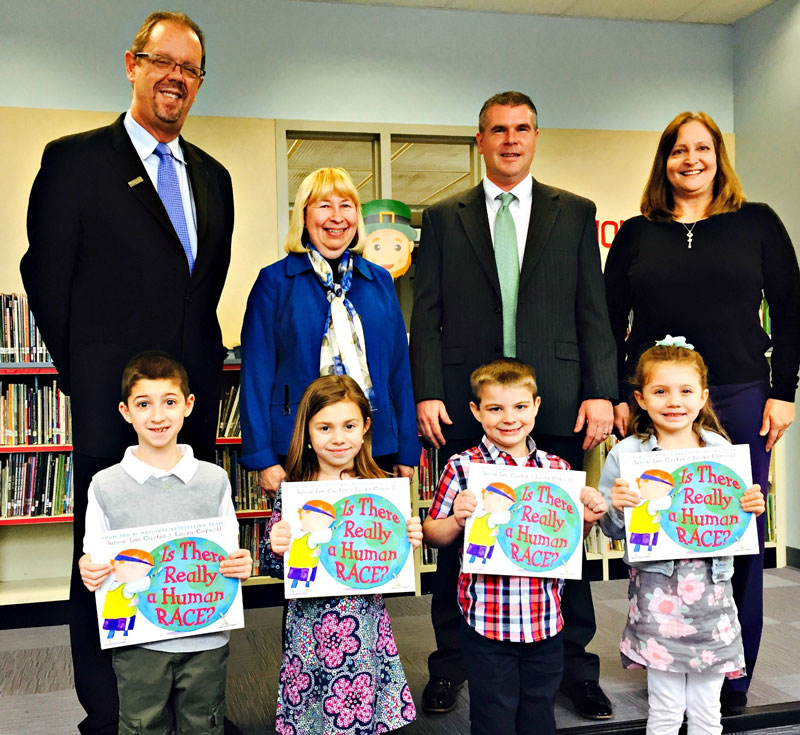 Community Reading Day helps to promote literacy and encourage life-long reading and imagination with our next generation. That's the message the Greater Hazleton Chamber of Commerce is sending through its partnership in the 20th annual Community Reading Day program, supported by Penn State Hazleton. This event will be held on April 28th beginning at 9:30 a.m. in first and second grade classrooms in the Hazleton Area School District, Holy Family Academy and chamber member preschools.
In addition to the Greater Hazleton Chamber, additional event partners are the Greater Wilkes-Barre Chamber, the Greater Carbondale Area Chamber, the Greater Pittston Chamber, the South Valley Chamber, and the Wayne County Chamber. Together, these regional groups organize this annual event as part of their ongoing efforts to encourage business/education partnerships.
The Community Reading Day program is designed to promote literacy and to strengthen the partnership between business and education. Business volunteers will visit first and second grade classrooms in public, private and parochial schools to read a book to the students, discuss the book and their career, and donate the book to the class. This event also gives the students and teachers the opportunity to interact with a representative of the business community.
Penn State Hazleton is once again supporting the annual event. They proudly take an active role in the community, particularly with programs that create opportunities for youth. They hope to reach young people with the message that literacy and education are the keys to their future.
Last year, over 80 volunteers from Chamber-member businesses participated in the program. Efforts are currently underway to match volunteers with classrooms. Several opening are still available for business volunteers. Contact Linda Mantush at the Greater Hazleton Chamber of Commerce at (570) 455-1509 or email: .